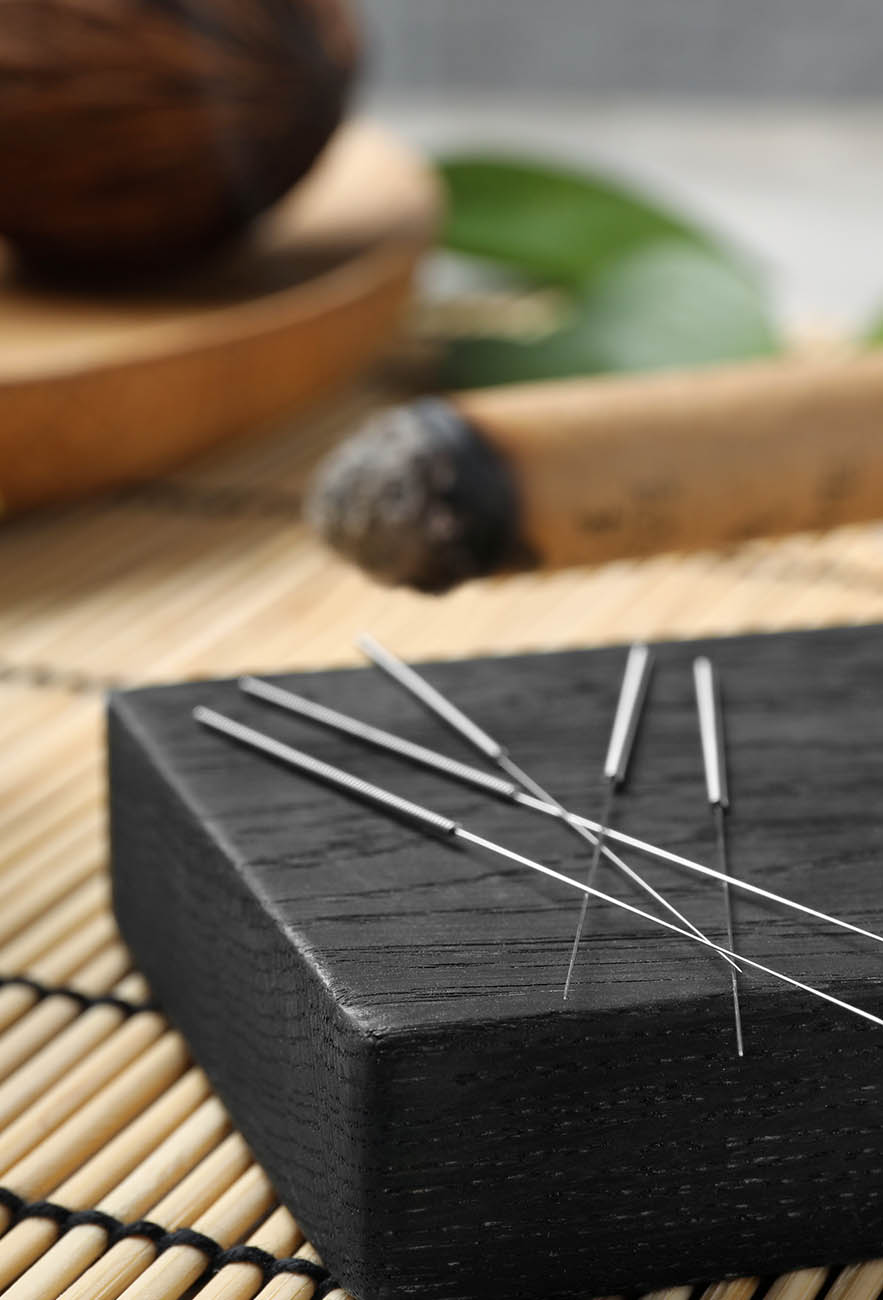 Traditional Chinese Medicine &
Acupuncture in Pain Management
Traditional Chinese Medicine (TCM) is well known for its effectiveness in pain management and is one of the oldest medical systems in the world, dating back more than 2,000 years. Our treatments include acupuncture, Chinese herbal medicine,  fire-cupping, and moxa. Without question, Traditional Chinese Medicine can be a very effective method for pain treatment. Whether it is due to acute pain from an injury, chronic pain from a medical condition or past injury, or even unexplained pain, TCM can be a powerful treatment modality.
Another area that TCM is known for, is its reputation in helping the body recover after an injury or illness. Ongoing complaints after an injury or health-related problem are common scenarios, and TCM can be a valuable treatment for ongoing problems after a challenging health event.
Traditional Chinese Medicine believes that vital energy, "Qi," flows through the body and performs multiple functions to maintain health. It is believed that pain results from a blockage or imbalance of Qi which runs through the natural energetic pathways in the body, known as meridians. TCM therapies set out to reestablish the correct flow of Qi in the meridians, in an attempt to bring the body back to health.
"If there is free flow, there is no pain. If there is pain, there is no free flow."
– Ancient Chinese proverb
Traditional Chinese Medicine can be effective in treating the following conditions that can cause pain:
Arthritis, Joint pain
Pain related to a chronic illness
Pain caused by a motor vehicle accident
Post-surgical pain
Peripheral neuropathy
Neuropathic (nerve) pain
Headaches, Migraines
Tennis elbow, Carpal tunnel syndrome
Neck, shoulder, back, knee and ankle injuries
Low-back pain
Disk problems
Sciatica
Unexplained chronic pain
"I was referred to Joseph in June and finally made an appointment in October. Should have gone earlier. After years of living in pain from "fibromyalgia" and being sore and tired, I had enough. No more prescription meds. 2 treatments of acupuncture and an herbal regime, my pain diminished significantly. I continue to attend regular treatments to stay this way. I require less sleep and my energy level has improved. Easy to make an appointment – very accommodating to an individuals schedule. Joseph and Sarah are a very professional, knowledgeable, and caring team."
Acute pain due to a recent injury or surgery usually responds quite well to Traditional Chinese Medicine. Therapies that we will use in our treatments are Acupuncture, Chinese Herbal Medicine and possibly Cupping. Treatments are usually given once or twice weekly depending on the individual needs of the patient. Chinese herbs play an important role in helping a person recover from an injury or surgery. The practitioner will combine herbs into a formula specifically tailored to the individual's needs and these will be taken home by the patient and drank as tea. The sooner a person can have access to treatment the better, as unresolved injuries or complications after surgeries can impede the body's natural physiological healing processes.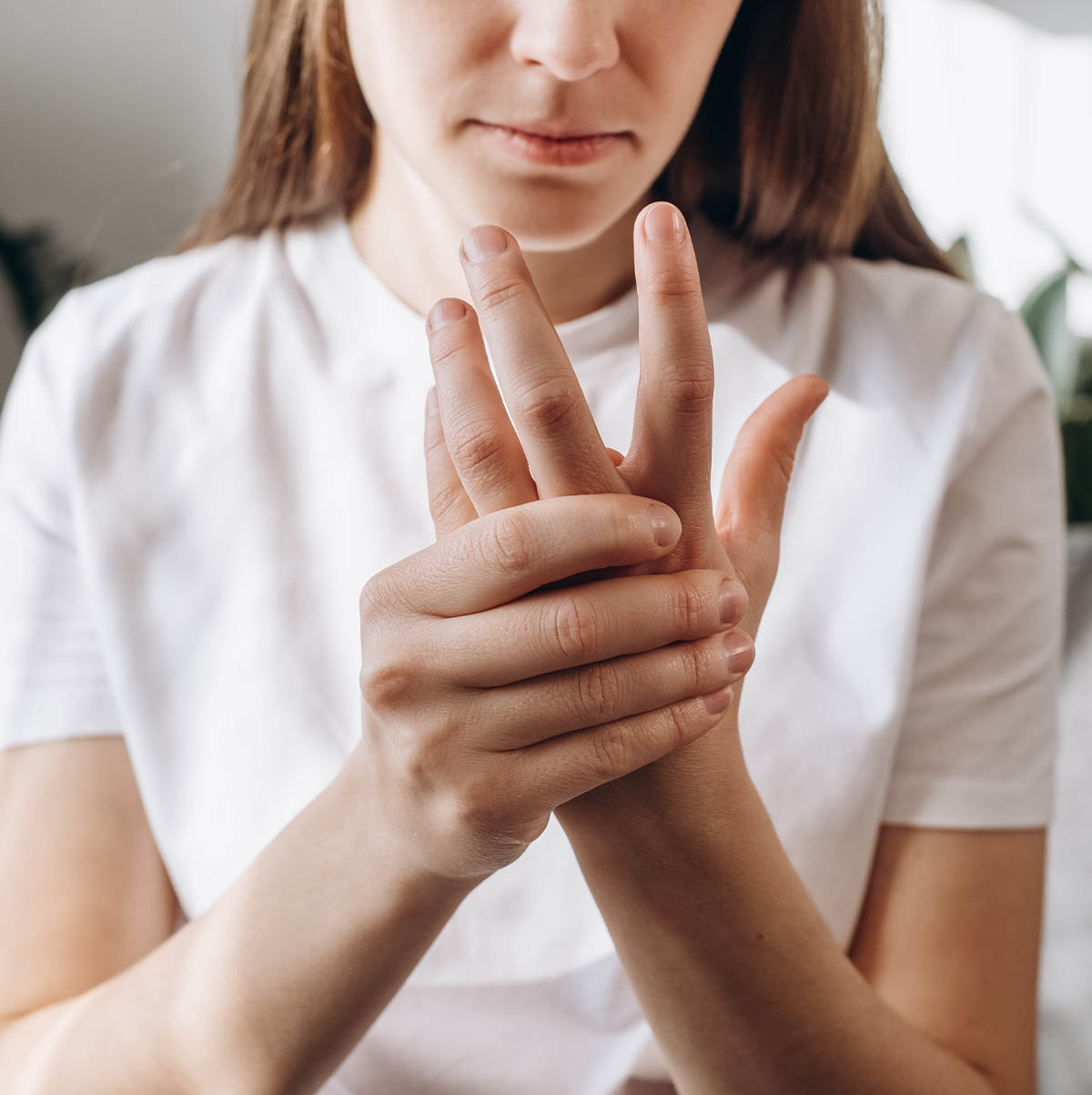 Chronic pain can occur as a result of an unresolved injury from the past or may be a symptom of an internal condition due to a chronic illness. In some cases, a person may also experience unexplained long-term pain even without an initial injury or illness. TCM can be very effective in treating chronic pain. Years of suffering from chronic pain can also affect one's emotional and psychological state. Within the treatment, we will address these as well to help improve quality of life and well-being.
Diseases or conditions that may have pain associated with them:
Auto-immune conditions
All types of Arthritis
Cancer or pain caused as a result of cancer treatments ie. chemotherapy or radiation
Peripheral Neuropathy
Liver Disease
Kidney Disease
Pancreatitis
Gastrointestinal Diseases
If you would like to learn more about pain management, or to book an appointment, we'd love to hear from you! Please
contact us
today!